Gateway on Mt. Zion Fine Arts
---
The Lord God is the creator of all things. You can"t look at the beauty of creation and not give praise to the One who created it!
The arts are created by and for God"¦they all belong to Him! He has given us the awesome honor and privilege to use these expressions of love to worship and adore Him!
Whether your gift is in the area of music, dance, flag waving or creating, art, sculpting, wood working, sewing, drama or even mime, all can and should be used to glorify Jesus.
We love all of the fine arts and want to see each and every one of them incorporated at GOMZ worship!
---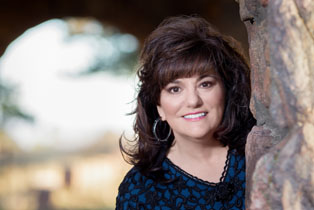 Praise & Worship
Activation Ministry Center is a place where all expressions of praise and worship are freely displayed. If you enjoy dancing in His presence or sitting at His feet, we just ask that You worship Him with your whole heart. We also ask that you do not pass judgment on those around you who worship Jesus in a manner different than yours.
We are all His children and express our love for Him in many different ways. We ask that all things be done for the Glory of Jesus. Always ask yourself if your praise & worship is drawing attention to yourself or to Christ!
My goal as the GOMZ Worship Pastor is to totally surrender to the only One who knows how to lead us into the Throne Room, the Holy Spirit. As a worship team, the lower we fall and surrender, the higher we go in the Spirit! The Lord has blessed us with a very loving, humble team of musicians who are incredibly skilled and flexible. As a result, the Presence of God moves in to inhabit our praises. His Glory falls and the river of the prophetic begins to move and flow through each musician. The precious Holy Spirit directs, conducts, and takes our united "one voice" worship to the Throne touching the heart of our Father and bringing glory to Jesus!
I invite you to jump into the river and let it carry you into exuberant, abandoned praise to only ONE who is worthy"¦our Lord and Savior Jesus Christ!
Dance & Flags
There are many within the Gateway family gifted in different types of dance including: point ballet, jazz, tap, modern and hip hop. Each person demonstrates a different facet of the Lord's heart as they come forth in their gift.
Flags and Banners are a frequent sight at GOMZ. They provide the spectacular color and pageantry that accompanies the exuberant praise and worship"¦. praise and worship that the King of Glory alone deserves.
Drama
Drama is a powerful tool to reach the harvest for Christ. GOMZ has incredibly gifted and talented believers who have a passion to use their abilities to glorify the Lord. Monologues, one act skits and full blown productions are implemented during services throughout the year.
To celebrate Passover and the Resurrection of our Lord Jesus, Gateway has been privileged to perform the awesome production of "The Whip, Hammer, Cross and Empty Tomb", directed by Pat Quinn. We have been blessed with an incredible troop of singers, dancers and actors who united together bringing the miracle of His Resurrection and salvation to hundreds of people. GOMZ has performed Fiddler on the Roof to sold out crowds. We are currently scheduling future dates to present Fiddler.
Worship Art
GOMZ is blessed to have a team of artists who have a heart to unlock and release the "Worship Artist" inside believers.
A permanent place has been set aside in the sanctuary for all to demonstrate their love for Jesus through the expression of art. From children to seniors, all are experiencing new levels of worship as they tap into their God-given creativity.
There is freedom to express your worship through painting, drawing, sculpting, pastels, and even coloring. These are all sweet fragrances of worship that bless the heart of God!