Guest Speaker - Dr. Russ Frase
May 10th (10:00am Service)
---
By Brook - Site Promoter McNeely - April 30, 2015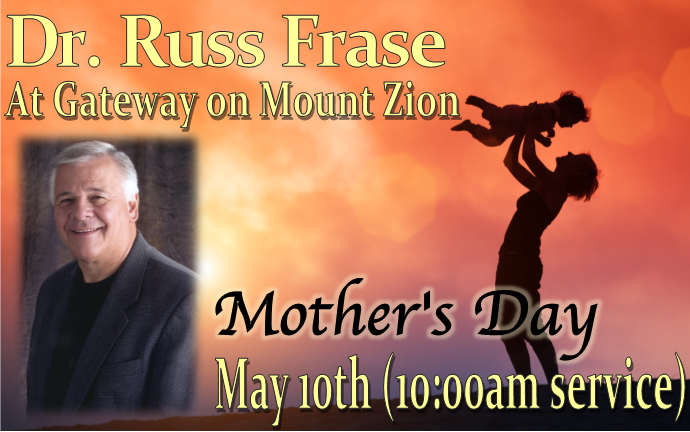 You are invited to join us on Mother's Day, May 10th. Dr. Russ Frase who is an Apostle to the nations will be our guest speaker on this special day.  
 
Dr. Russ and Lana Frase have been married and in ministry since 1968. They travel extensively planting Bible schools that train up and launch thousands of pastors and leaders all across the globe.
 
Russ is a dynamic speaker preaching the Word of God with power and anointing.  The fire of God moves through him to ignite and empower the body of Christ to move into their Kingdom destiny.  He carries a tremendous prophetic anointing that will stir and revive the gifts of God inside you.