Headwaters Bible Institute
---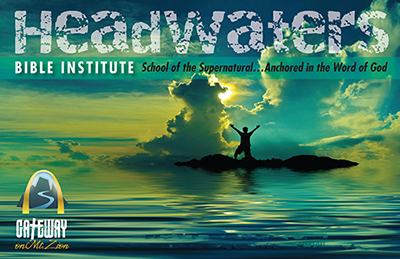 Delve into the depths and treasures of the Bible, while embarking upon the supernatural realms of God as demonstrated by the book of Acts
HBI will train, equip, and release students into full-time ministry whether that be in business, education, media, entertainment, politics, or in the church. All participants will gain the knowledge, experience and empowerment to greatly influence every segment of society.
Start Dates and Times: Tuesday evenings 7-9pm beginning September 6, 2016-May 23, 2017
Tuition: $200 per student-4 quarter year (includes all materials)
$350 married couples- 4 quarter year
May be paid in full or in 4 quarter installments of $50
Year One- September 2016-May 2017
18 Four Week Courses-Tuesday evenings 7-9pm
Curriculum includes course work stemming from doctrines of Father, Son and Holy Spirit; end times, prayer, evangelism, and much more. First year students will be honored in a formal graduation receiving a certificate of completion
Year Two- September 2017-May 2018
Five courses divided over 4 quarters focusing on all aspects of ministry including, but not limited to pastoral, teaching, evangelism, apostolic, prophetic, missions, children and much more. Students will be placed into mentoring and internships based on specialized areas of individual focus. Second year students will be honored at a formal ordination service where each receive ordination with Activation Ministries International, Inc.
For more information, please contact: Gateway On Mount Zion at:
166 S. Lookout Mountain Rd, Golden, CO 80401
(303) 526-0245 or email crystal@gomz.org.