You are invited to attend a supernatural God encounter on
August 9th - 11th
as Gateway on Mt. Zion and Or Chaim join together "as one" to bring Heaven Culture on the mountain!  
We are overwhelmingly blessed to host internationally renowned speaker/psalmist/prophet Paul Wilbur and Ron Cantor as our speakers for a "One" of a kind conference in the beautiful Rocky Mountains.  
Paul Wilbur is not only one of Gateway's spiritual oversights, but also a powerful frequent guest who brings the Glory of God through Heaven Culture worship and his anointed mountain moving prophet gift.  He will be debuting songs from his most recent CD release of
"Roar From Zion"
recorded live in Jerusalem.  Ron Cantor comes to us from Israel where he walks and manifests the love of Jesus through signs and wonders. Paul and Ron will minister and flow together throughout the conference.  It will definately be a weekend of watching ONE manifested on the Mountain!!!  
Don't miss this opportunity to encounter God and experience His presence as we all come together in One Accord to release One Sound of worship to our King of Kings! Come expecting miracles, come expecting signs and wonders…Come Expecting HIM!  
This is a co-partnering events sponsored by Gateway on Mt. Zion Church and Or Chaim Messianic Congregation.
---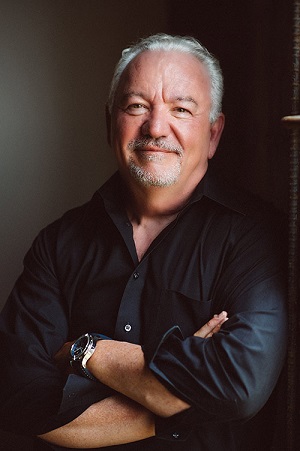 Paul Wilbur
is an internationally-acclaimed worship artist, song writer, pastor, author, and teacher. Through his newly released album "Roar From Zion" Paul gathers an incredible host of worshipers to release the roar of the Lion of the Tribe of Judah...from Jerusalem! The team includes Arab Christians, Messianic Jews, and Gentile Christians from all over Israel and the United States. Paul speaks a language of melody and truth that reaches far beyond cultural, social, and political borders to touch people directly with the manifest love and presence of God.  
For over 40 years, Paul has been leading worship before crowds of thousands in the Middle East, singing to packed soccer stadiums throughout Latin America, Africa and Asia,and bringing his anointed Kingdom message directly to the people of Israel. His partnership with Integrity Music has resulted in such landmark projects as, "Shalom Jerusalem," "Jerusalem Arise," "The Watchman" and"Your Great Name." With award-winning sales in the millions and a Latin Dove Award for best live praise and worship album of the year, there is no end in sight for this world-wide ministry.
---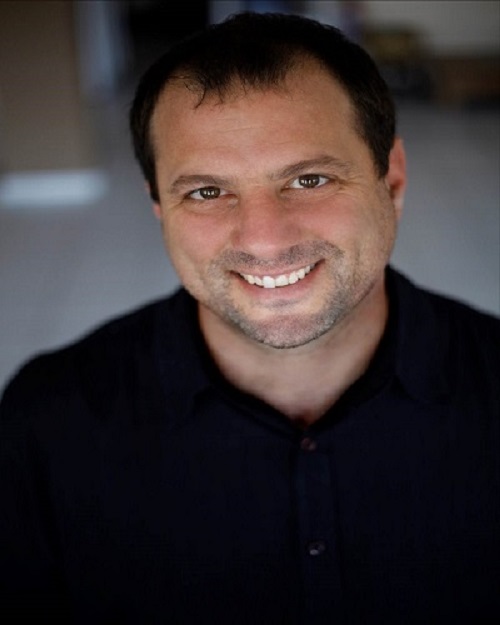 Ron Cantor
is the CEO of Tikkun International, a global messianic family of congregations, ministries and leaders dedicated to the restoration of Israel and the Church. Ron, in his role as the Israel regional director for GOD TV, hosts a daily TV show called
"Out of Zion"
available in over 200 million homes.    
Ron was born into a Jewish home, circumcised and Bar Mitzvah'd, but didn't know God! At age 17, he realized there must be more. This led him on a journey where he discovered that Yeshua (Jesus) was in fact, the Jewish Messiah.  
Ron received his degree in theology from Messiah Biblical Institute and served as the Associate Rabbi at Beth Messiah Messianic congregation in Rockville, MD until moving to Odessa, Ukraine to work in the Messianic Jewish Bible Institute. In Ukraine the Ron and his wife Elana birthed a congregation in the city upon which Fiddler on the Roof was based, Berdichev.  
In 1999 he accepted an invitation to teach Jewish Roots at the Brownsville Revival School of Ministry. In 2003 Ron and Elana, a native Israeli, along with their daughters, made aliyah (moved to Israel). In Jerusalem he served as the co-pastor and interim senior pastor of King of Kings Community.  
During this time Ron birthed the Isaiah 2 Initiative, taking Israeli young adults to third world nations to preach the message of Yeshua. In 2013 Ron agreed to become the lead pastor of Tiferet Yeshua, a Hebrew-speaking congregation in Tel Aviv. Now he serves with his long time mentor Asher Intrater in helping the congregations of the Tikkun Global family in media and fundraising.
---
FREE EVENT!!!

Childcare available:
Friday & Saturday Evenings (Ages 0 - 4 year olds)
Sunday (Nursery - 8th Grade)
 
COME EARLY....LIMITED SEATING